30 favorite fiction books, 2010-19
The inevitable heat death of the universe, and other learning opportunities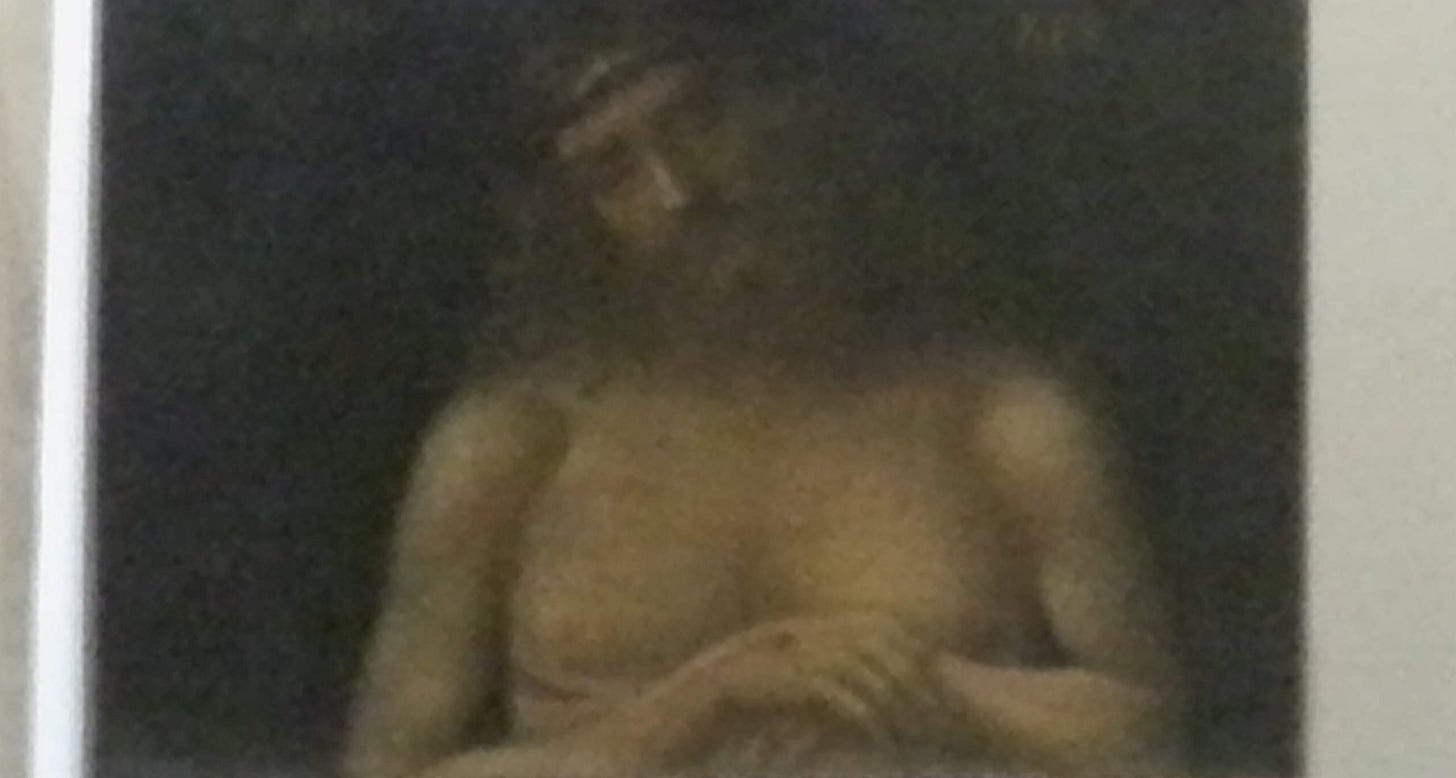 There are still some 2019 publications I want to read and haven't, and I should make a more concerted effort of getting past page two of My Struggle, but on the whole I think I've done a good job of getting to the books I needed to get to in my areas of interest: Europeans profoundly afraid of paragraph breaks, spaceships-and-existentialism sci-fi, funny shit. Comics will be in another post, eventually.
1. László Krasznahorkai: Seiobo There Below (trans. Ottilie Mulzet, 2013)
Going by output newly available in English, easily the writer of the decade: Sátántangó finally got translated, and it's the Paradiso compared to the relentlessly bleak conclusion to his Great Hungarian Plain tetralogy, Baron Wenckheim's Homecoming. This one's not part of that quartet: its scope is wider geographically, spending much of its time in Japan and around the Mediterranean, as well as skipping back and forth through centuries. The Fibonacci structure isn't nearly as complicated as a musical tuning system: one only needs to have the last couple of chapters at the front of one's mind. This lets Krasznahorkai approach his pet topics—art, routine, the death of God—playfully; he takes particular pleasure in torturing his most annoying character (and the one most plausibly an authorial stand-in) by blinding him with the Acropolis. Revelations, through for instance Vittore Belliniano's "Cristo Morto" at the Scuola Grande di San Rocco (above), are still possible; it's just that they tend to get more depressing with time, so if you've happened to have a good one, maybe don't push your luck and keep your photos fuzzy. Ritual is safer: it won't save you, because nothing can, but it gives you something to do.
2. Wiesław Myśliwski: Stone Upon Stone (trans. Bill Johnston, 2011)
The great Polish novel, if you believe in the "great Polish novel." A rural everydude does what he has to do to survive the war, including setting his moral compass to extreme utilitarianism, and gets his name on a memorial because it was more convenient for the erectors if everyone had died. He then finds surviving Soviet-imposed modernity is hard too—cars, man—but finds a nice hobby in building his tomb. The matter-of-fact writing is extremely effective at evoking the flat countryside, substantially unchanging regardless of economic system.
3. Kim Stanley Robinson: 2312 (2012)
After thinking for a while about Robert Christgau's claim that Robinson is America's greatest living novelist, I decided it seemed plausible even after I belatedly remembered Pynchon wasn't dead yet. This beats out the post-flood New York 2140 for this slot primarily because it has one of the great protagonists in speculative fiction. Meet Swan Er Hong, medical biography ("implant of subdural quantum computer in 2222", "feline purr vocal cords") reproduced a couple of hundred pages in; a gynandromorph, if that's what we're calling her then; uncanny yet more human than human. The Eroica-soundtracked walk around Mercury is an extraordinary piece of writing, and there's plenty of solar system to explore after that.
4. Tomi Adeyemi: Children of Blood and Bone (2018)
Setting herself the explicit goal of improving upon J. K. Rowling (and by extension the British fantasy tradition Rowling drew upon), whose literary achievements are real if bounded, Adeyemi pulled it off and then some. Aside from fixing all that… stuff that has belatedly become apparent, she tells a hell of a story here, achieving an emotional resonance in her magical-teens-come-of-age story rare outside of anime. And since this is young adult fiction, she can show how brutal racism is to all parties without hedging or equivocating or giving in to nihilism. Can't wait for her to set herself the goal of improving on Le Guin.
5. Aimee Bender: The Particular Sadness of Lemon Cake (2010)
She can taste feelings—what a twee middle-of-season-six filler Buffy episode idea! But Bender plays it very straight, avoiding overt irony that might make it feel anything like camp, and yet with the specter of irony haunting every sentence. The result is deeply melancholic: growing up is a process of people constantly impressing their emotions on you, and in any kind of responsible adulthood, this doesn't change. What changes is that we grow to appreciate, maybe even love, this process. A great heroic tale for our age.
6. Anna Burns: Milkman (2018)
The tone is a marvel, dry and just a touch sardonic, sustained amidst threats from sectarian violence and non-sectarian psychopaths and bad men and useless men and goddamn family and an entire community that thinks she's having an affair with the milkman when she's not having an affair with the milkman, in fact all she wants to do is walk and read nineteenth-century novels, dammit.
7. Clarice Lispector: The Complete Stories (trans. Katrina Dodson, 2015)
"The Smallest Woman in the World" reads like a parable, but one where small differences in estimates of Lispector's level of irony will result in wildly divergent interpretations. "A Chicken" is about the inevitability of death. Lots of these are about the inevitability of death. "Obsession" shows that for some, sexual desire is inextricable from an "awakening to the world," and that for some of those some, both of these things can be driven by an urge to humiliate and to be humiliated, and even so, an education of a kind may result. "A Tale of So Much Love" is about chickens.
8. Helen DeWitt: Some Trick (2018) or more likely Lightning Rods (2011)
Some Trick feels like its intended audience was literally me—it requires understanding of what lines like "Sontag, Sebald, New Directions—she was not the only dreamer in the room" yet also rewards recognition of the sudo make me a sandwich XKCD and Andrew Gelman's base R graphics parameter settings. I mean ffs, the budget hotel a character once stayed at in Paris is the budget hotel I stayed at in Paris. This isn't always to the collection's benefit: the e-book misstates Cauchy's inequality, which was enough to put me off for the rest of that story. The book is about the ways (mathematical-computational to literary theoretic) that people try to deal with the overwhelming complexity of the world, and how all such ways not only have failure cases, their success rates are not distinguishable in the short run from hoping for luck to bring you the rights to a hit song on the back of a napkin. Which you know, I know, but one never quite believes one's results until they're reproduced (and of course, not even then.) Anyway, if none of this sounds like the results of you entering sudo write a short story collection for me at the command line, you should probably first read Lightning Rods, which is about sticking one's dick through a hole in the wall and hence may be more relatable.
9. Liu Cixin: The Three-Body Trilogy (trans. Ken Liu & Joel Martinsen, 2014-16)
Or fine, Remembrance of Earth's Past, ugh. First book is transcendent: genuinely alien, full of ideas that initially seem crazy but in time become just part of the world, like in a good MMORPG, and it even manages to sneak in some commentary on the Cultural Revolution under the wire. Second book: it's time for some game theory (several hundred tweets omitted.) Third book, can we just get the universe over with please.
10. Imre Kertész: Fiasco (trans. Tim Wilkinson, 2011)
The book starts out exceedingly longwinded and boring, and after about ten pages you work out why, and then it continues being longwinded and boring for another hundred pages. If you're the kind of person who admires this level of commitment to a bit, you might find this book a better reason to have given him a Nobel than Fatelessness.
11. Varlam Shalamov: Kolyma Stories (trans. Donald Rayfield, 2018)
700 pages of based-on-a-true stories from the gulags that don't start feeling repetitive until 50 pages from the end. More than an atrocity exhibition, the tales are literary despite their apparent straightforwardness, sometimes lucking into a symbol like an animal that does or doesn't die, more often fading into an anticlimax, as life does or doesn't go on. Read enough and you'll discover there is a logic to camp life, however partial and however orthogonal it is to good behavior in the cities, and any opportunity to alleviate suffering it reveals has to be seized before it's buried by the snow.
12. Marlon James: A Brief History of Seven Killings (2014)
James's story of the attempt on Bob Marley's life and fifteen years of repercussions in two countries is multivocal and dizzying. You don't know which of the JLP and PNP is the left party and which is the right? Fuck you, roll with it or look it up on Wikipedia. The violence is never just for the sake of violence, yet it's enthralling.
13. Eleanor Catton: The Luminaries (2013)
Many plot, so structure, much wow. You might not care about race relations in mid-19th century Hokitika, but… actually you should, it's more relevant than astrology or whatever. Catton takes the Eliot/Raymond Williams idea of a "knowable community" and reveals it to be a fiction. But fictions are good!
14. Pamela Lu: Ambient Parking Lot (2011)
"*These sources marked an artist's, or an outlaw's, paradise. And though we saw our own work as emotionally proportionate to them, their appearance here was more realpolitik than academic. We hoped to generate a bibliography so tedious and overgrown that it would be mistaken as our primary preoccupation and prevent scholars from stealing our work. We hoped to create a field of footnotes so perplexing and baroque that critics would feel compelled to write their own criticism of them."
15. Hilary Mantel: Bring Up the Bodies (2012)
After the competence porn of Wolf Hall, things take a darker turn when… well, you know. Martel's a partisan, but she does justice to the complex motivations of Cromwell and Anne Boleyn and even the hard-to-read Jane Seymour. Hard to know how to rank middle chapters on a list like this, so let's just put it in the middle and think about again once I've read The Mirror and the Light. 
16. Ursula K. Le Guin: Outer Space, Inner Lands (2012)
A cheat, and not an ideal one, but you get "Semley's Necklace", "Nine Lives", "The Ones Who Walk Away from Omelas", and "The First Contact with the Gorgonids" in one book. The larger The Unreal and the Real collection includes more earthbound material like "Buffalo Gals, Won't You Come Out Tonight", plus her last great story, "Jar of Water."
17. Ted Chiang: Exhalation (2019)
Starts with two stories acclaimed as among the best-ever short sci-fi works almost immediately after publication, and apart from an odd collaboration with Allora & Calzadilla doesn't let up that much. Of the new stories, "Omphalos" is what-if-creationism-was-right worked through as logically as you'd expect. "Anxiety Is the Dizziness of Freedom" is deeper, getting at what it means for behavior to be essentially probabilistic, even if this doesn't really resolve free will one way or the other. Anyway, greatest active short story writer in English and all that.
18. Martha Wells: The Murderbot Diaries Vols. 1-4 (2017-18)
Sarcastic cyborg fends off evil corporations, mostly by shooting them, while learning to have feelings through soap operas—oh sure, you've heard that one before. What's most impressive is the range of personalities displayed by the non-persons, notably the misleadingly named Asshole Research Transport, who's actually as little as of a dick about its superintelligence as one could reasonably expect.
19. Angela Flournoy: The Turner House (2015)
Intergenerational family saga alert! Francis and Viola Turner, their thirteen kids, and a haint navigate half a century of Detroit while carrying the usual schemes, secrets, and addictions. The set piece at the periphery of the '67 don't-call-it-a-riot is outstanding.
20. Ali Smith: Autumn (2016)
The marketing line that made it into every review in some form was "the first great post-Brexit novel," but the topical references are mostly color. Smith's interests are much broader: memory, bureaucracy, the pop artist Pauline Boty, being old and not getting to be old. Yet there's a loose, improvisatory (Botyesque?) feeling to her writing that's a departure from her preceding work and is rare these days in the prose literary world. Seems like she could dash off one of these a year, and in fact she has.
21. Xiaolu Guo: I Am China (2014)
One of the few usefully romantic novels in an era that's sick of that shit. Of course there's also tragedy and bad sex and Life and Fate and translation issues and Tiananmen Square. The state of two nations (the other being Britain): what a state.
22. José Donoso: The Lizard's Tale (trans. Suzanne Jill Levine, 2011)
A Chilean novelist writing about a member of a fictional artistic movement ("Informalism")? But this was written in the '70s and left unpublished until well after he and Bolaño were dead. There's plenty of grumpy-old-man-writes-grumpy-old-sentences, and a surprising amount of plot.
23. George Saunders: Tenth of December (2013)
"The Semplica Girl Diaries" managed to do something new in the well-ploughed field of satires of suburbia by emphasizing how shallow its commitment to diversity could be. "Puppy" shows he's not just mean: he has a genuine understanding of what can put good people in bad situations. "My Chivalric Fiasco" is just mean.
24. Zadie Smith: NW (2012)
Dazzling if imperfect attempt to the multiplicity of meanings "of working class origin" can have. The attempt to provide a distinct voice for each free indirect speaker probably made James Wood very happy even if only the Keisha section really works; every section has its insights, however. In aggregate, they show that life outcomes can hinge on things that if not explicitly random are completely arbitrary—the precise timing of a young NWer's overdetermined Joy Division phase, say—and how no position on the status/happiness plane offers freedom from self-delusion, let alone correct inferences about topics other than oneself, though certain coordinates provide some risk-reduction against getting stabbed.
25. Catherynne M. Valente: The Bread We Eat in Dreams (2013)
Not every story here is a masterpiece, but "Silently and Very Fast", "White Lines on a Green Field", and "Thirteen Ways of Looking at Space/Time" are superfjuckingmasterpieces on a level that only Chiang and, much less consistently, Alyssa Wong have hit this decade. Different, too: machine learny, Joss-Whedon-wishes, literary.
26. Adam Johnson: The Orphan Master's Son (2012)
Got to hand it to a guy who goes to North Korea to research his comic novel about life under Kim Jong-il: not good of course, but also deeply strange. Very funny, with every joke nested in layers of bleakness and every irony delivered with sincerity.
27. Teju Cole: Open City (2011)
Cole is one of the few American writers of the era who can write about his country while escaping the insularity of its literary scene—not only does he write like W. G. Sebald, he walks like him. Seems like he's mostly interested in photography now.
28. Ann Leckie: Ancillary Trilogy (2013-15)
Ancillary Justice, the first book, takes two basic lines of inquiry in contemporary sci-fi: the unnecessity of gender identity and the possibility of distributed non-human identity, and finds two great tastes taste great together. The second and third books are just very good space opera.
29. Yaa Gyasi: Homegoing (2016)
The chapters in what feels more like a short story collection than a sprawling intercontinental multigenerational saga vary in interest from wow to just there, though you can bet she makes sure the first two, which set up the arc, hit hard. To justify the book's presence on this list, you'd have to accept its structure does reveal commonalities between the up-from-slavery black American experience and the first-or-second gen immigrant black American experience. Is that so hard to believe?
30. Juan Rulfo: The Golden Cockerel & Other Writings (trans. Douglas J. Weatherford, 2017)
The long title story is much more straightforward in shape than Pedro Paramo, but there are lots of asides and tossed-off sentences you could spin off worlds from. The miscellaneous writings that fill out the collection reminds us that death is only one source of fragmentation.
+1. Tom Phillips: A Humument (2016)
Also responsible for the cover of his prize student Eno's Another Green World, his fifty-years-in-the-making magnum opus is this goof on high Tory W. H. Mallock's forgotten novel A Human Document, created by erasing almost all the text on each page besides a few selected words (or fractions of words) and drawing on or collaging over the remainder. A gorgeous object results, with the remaining text comparing favorably to just about all Language poetry, both because there are more dirty jokes and because the method allows as grand an inquisition of words and even letters than any anyone's come up with since Mallarmé. Also available as an iPad app.